Have questions and don't have time to reach out to us?  Check out these Frequently Asked Questions (FAQs) about Patton Healthcare Consulting.  You will find information about our surveys, scheduling, services, resources, billing and invoicing, and more!
Click the question below to find your answer!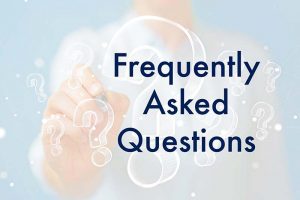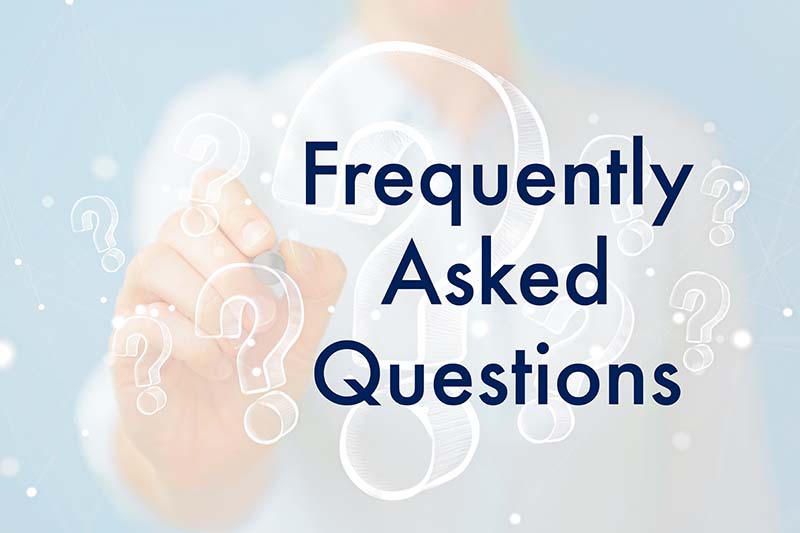 What is your typical lead time to schedule a mock survey?
Ideally, we recommend the organization reach out 6 months or more before they would like their mock survey. We can also try to accommodate shorter timeframes, but finding surveyors precisely the week you want is more difficult. 
Do you provide phone, online support before and after the survey?
Absolutely. We will work with you to identify priority issues and get time allocated on the agenda to address those issues. We will also help if you are preparing and have an interpretive question about implementation or the requirements of a particular standard. After the survey we will have a detailed report identifying each standard and element of performance that was scored deficient, and we detail the observation that led to the finding, along with a recommendation on how to fix it. If there are questions about any finding or if you need guidance on corrective action we will assist with that additional detail. 
Can you survey CMS Conditions Of Participation (CoPs)?
Yes, our survey tool and standards database includes both TJC standard and CMS regulatory reference points. Our surveyors are very familiar with both agencies requirements and we have served as an onsite consultant for CMS Systems Improvement Agreements. 
Do you provide LSC/EC/LS mock surveys?
Yes, we have a preferred partner consulting arrangement with MSL Healthcare Partners for the EC/LS segment of the survey. Also, we coordinate schedules and integrate survey findings into one comprehensive survey report. 
How do I schedule a mock survey?
Use any of these options:
Call 1-888-PHC-INC1 (888-742-4621)

Or, if you know any of our principals from past communication feel free to reach out to Jennifer, Kurt, John, or Mary. You can find our contact information here .
How long after the survey is the report sent?
We have a long standing performance expectation to deliver reports to clients within the week following their survey. Clients like the fast turnaround, and our consultants find it easier to complete their reports prior to starting a new assignment the following week. 
What format is the report sent?
We prepare a PDF and an Excel file that details every standard, element of performance and the appropriate CMS tag references. All findings are color coded and prioritized in a risk matrix, similar to the TJC Safer Matrix. Many clients like to share the PDF with senior leadership and use the Excel file as a workplan. The Excel report has additional columns that allow you to assign corrective actions to different managers in their organization and track progress.
Do you send resources or have templates available?
We have many tracer tools that our consultants have developed over the years to help them focus on different survey activities. They will share tools when preparation gaps are identified to bring the organization into compliance. Clients that sign up for our subscription program called Continuous Accreditation Support, or CAS have access to a password protected portion of our website that contains over 40 such tools, to assist them in future preparation. 
Can we customize the agenda?
Absolutely. We will draft an agenda that includes typical time allocations. But, if you know you are weak or strong in certain areas we will adjust those time allocations from the standard template. 
How long is a mock survey?
We will work with you to evaluate the services, sizes of programs and survey risk levels to suggest a surveyor specialties and survey duration. The mock survey is similar to, but generally shorter than a full TJC survey. 
Do you ever provide remote offsite support?
Yes, for many years we have provided phone and email support, and in 2020 we have become very proficient with Zoom and Microsoft Teams for conducting entire remote surveys. 
Do you have a subscription product?
Yes, it is called Continuous Accreditation Support or CAS and we tailor the program to each organization's needs. The CAS program provides periodic consultation, addressing a small portion of the standards and survey process.  Many organizations like this smaller footprint, using a more focused approach instead of a full mock survey as it allows them to focus their corrective actions in a more meaningful way than a full report with 60-100 findings. These clients also like that every 3 or 4 months they know there will be another visit, helping them and their department heads to stay ready. In addition to the periodic consultation, we also assist CAS clients with routine standards questions, questions about the implications of program changes, acquisitions, mergers and new information from TJC or CMS. 
Will we need a signed BAA?
Yes, a BAA is recommended as our consultant surveyors will be reviewing medical records while on site at your organization. PHC consultants are healthcare professionals and very familiar with HIPAA requirements. We do not take any identifiable medical record information with us for report preparation, nor are any remote consultations recorded by PHC using Zoom or Teams.
How long have you been in business?
Since 2006, and many of those original clients remain with us to today. 
What are your payment terms?
We invoice after the survey is completed and payment is requested in 30 days. 
How do I subscribe to your newsletter, the Patton Post?
Is there a charge for the newsletter?
No, there is no charge for receiving the newsletter. We use it to keep clients informed and to interest those who are not yet clients, but who may choose to become clients at a later time. 
If you have a question that isn't answered here, contact customer service at 888-PHC-INC1.