Patton Healthcare Consulting delivers exceptional compliance and accreditation services
Testimonials provide the client feedback you need to know about us and the value of our services!
Read client reviews for Joint Commission Compliance Assistance, pre- and post-surveys, mock surveys, preliminary denial of accreditation, and more!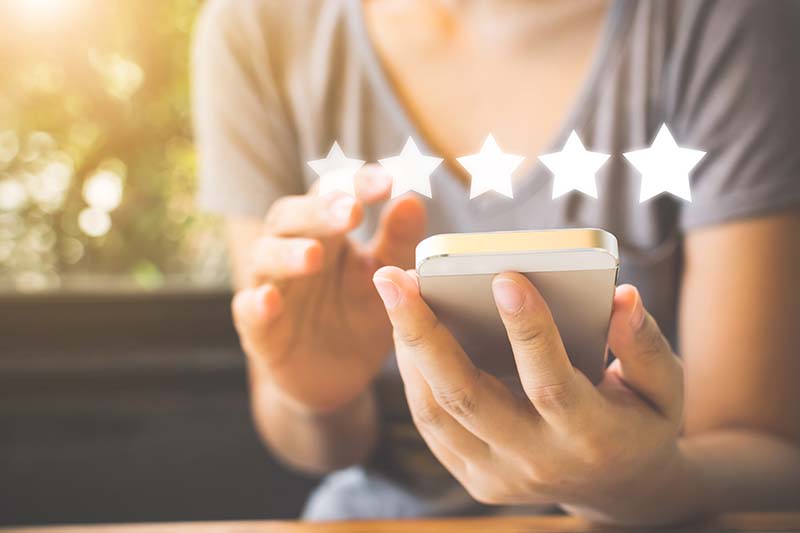 Teaching Hospital
Vice President
I wanted to reach out to you to let you know the review by TJC was completed today…  It is with great pleasure that I would like to suggest that your insight and suggestions for our medical staff processes contributed to the success of our portion of the deeming survey today. 

Teaching Hospital
Director, Regulatory Affairs
I have greatly appreciated the opportunity to work with you, and the Patton consulting crew.  I value and recognize how generously you always shared your expertise – for that I am grateful.

Teaching Hospital
Director, System Regulatory & Accreditation
I also wanted to take the opportunity to let both of you know how pleased we were with the survey team…  They were extremely knowledgeable and approachable.  We found them to be very collegial in working with our leadership and we were impressed with the manner in which they coached our staff while rounding.  They clearly understood our need and exceeded our expectations.  Thanks again!

Regional Hospital Network
Administrative Director
I just wanted to thank you for all your help and guidance during our mock survey.   I have done a few of these in my career, and this one by far was the most helpful and insightful. Greatly appreciate your help!

Regional Hospital Network
Enterprise Director of Quality Operations
These two are rockstars. Thank you for them; they have been a joy to work with. You three are just fantastic, and I am so so impressed!

Community Hospital
Accreditation and Regulatory Manager
I wanted to send over a brief note that I will be leaving … Over the time I have worked with [Patton], I have learned so much and was truly impressed by the knowledge and services of Patton Healthcare Consultants. I have worked with several private consultant companies … in my career, and Patton was by far the best. I will truly miss touching base with [Patton]! Thank you for teaching me so much along the way.

Regional Hospital Network
Regulatory Affairs Program Manage
…I am watching the opening and [the surveyors] are so fabulous at setting the tone for a great mock survey! They are terrific. Thanks for sending us such great people!

Regional Hospital Network
Director of Quality, Safety, Regulatory & Risk
…This is the first mock survey that I have been through here where staff learned so much about the Joint Commission process. They were thorough but were teaching every minute and explaining.  [He] even took 5 new hire nurses from med/ surge and had them round with him when he surveyed the unit. They were incredible, everybody loved them. Please let Patton know how much we enjoyed having them and how much they helped everyone learn and understand the reasons behind what they look at and why.

Urban Teaching Hospital
VP, Quality and Regulatory Affairs
I was very pleased with the remote survey experience…this exceeded my expectations and I think that it was effective in not only identifying issues, but also giving staff the experience with a virtual process, that may indeed become more of the future reality.  Thank you

Community Hospital
Director of Quality
…FANTASTIC! Everyone just LOVED her and the staff response to her was delightful. So knowledgeable, so helpful and approachable, it was a VERY productive and effective review for us! PLEASE send her back… Thanks

Urban Hospital
Director of Quality
He provided a lot of insight into the program and we will use this to strengthen our program. Thanks so much!

Community Hospital
Accreditation Program Manager
It was our honor to have your team survey our hospital. Their expertise was invaluable and we look forward to reviewing this report and implementing corrective actions.
Thank you again for everything you did leading up to, as well as during and after survey – your support has been tremendous!

Teaching Hospital
Quality Director
…We're certain you've heard this many, many times – but you are outstanding surveyors and having the opportunity to learn from your incredible expertise was an experience that has been beyond words.
Your knowledge, willingness to share recommendations and best practice, as well as your ability to make staff feel at ease, while still asking all the right questions to identify areas of improvement were beyond compare.
You are incredible consultants and we were honored to have you… It was such a wonderful opportunity learning so much this week – thank you again for everything!

National Hospital/Ambulatory Network
SVP/Chief Clinical Officer
…I have enjoyed working with you very much. Patton goes on my very short list of vendors that I have thoroughly enjoyed during my 40 year career…

Behavioral Health Organization
General Manager
…This is exactly what we wanted… He is incredibly knowledgeable and was a pleasure to have in our facility for 4 days.

Hospital System
AVP Regulatory Affairs, Performance Improvement & Performance Management
… the best surveyor I have ever met. I cannot tell you how lucky we are to have her with us for the past few days. Thank you for accommodating this request.

Surgical Hospital
Chief Nursing Officer
We so very much enjoyed your time with us this last week. It was a privilege for us, also to have two such experienced and knowledgeable person(s) in our midst. I personally appreciate each of you very much for the time that you spent with us and for all the answers that you provided us in order for us to be able to continue our journey from good to great!! We will continue to work on issues identified by the Patton Report and will be looking forward to the next visits in the near future from you… I thank you again for your availability to us as we move forward. You are both extraordinary!!

Surgical Hospital
AVP Quality and Accreditation
I would be remiss if I didn't send you a note to let you know how stellar our 2 day mock survey went… Because of this visit we have the CEO buy-in to help hold managers accountable for their areas which in turn will lead to a much more successful survey, even having a special leadership meeting next week to address global issues uncovered and brought to light during the mock… Many thanks for the work you and your team does!

National Hospital System
VP Quality and Regulatory
I want to thank you so much for the team provided to us. They were a wonderful team to work with, their knowledge and expertise was so evident daily in all Tags and findings they worked on. They truly became part of our team wanting to be there and see it through to the very end. We also enjoyed them personally at the end of day at some dinners where we all had some lighter moments.

Teaching Hospital System
Executive Director of Accreditation
…a great survey result and we are 3 for 3 in surveys post mocks with no adverse findings!!!! Thanks

Community Hospital
Chief Quality Officer, Risk Manager
Our survey went beautifully! We received no condition level findings or anything on our preliminary report in the red on the matrix. We are overjoyed because we have worked so hard and I have to thank you all as well… So pleased with all the hard work that everyone has done and grateful for your ongoing support when we need advice.

Urban Hospital System
Respiratory Neonatal and Pediatric Specialist, Patton Post subscriber
…For many years I have been an avid follower of Patton Consulting and I'm impressed by how consistently succinct, accessible and reliable your newsletter is. In fact, when I meet with new leaders in my organization, I tell them "if you only have time to read one thing per month related to regulatory issues, read Patton.

Urban Teaching Hospital
Accreditation Manager
…fantastic!! We so appreciate [the] expertise…great with the staff, insightful and patient

Urban Hospital
VP Quality and Patient Safety
…Thank you so much for all the help- really made a difference for the staff, they were confident and could speak to the processes… As always, the mock survey provided up with critical insight… I appreciate working with you and the team at Patton.

Community Hospital
Quality Improvement Specialist
…phenomenal. They have a wealth of knowledge and were so easy to talk to. They made this process as comfortable as possible…this is my first time dealing with Joint Commission [and] I couldn't have asked for better consultants. Thank you again!