John R. Rosing is Vice President of Patton Healthcare Consulting and versed at sustaining compliance with Joint Commission accreditation standards.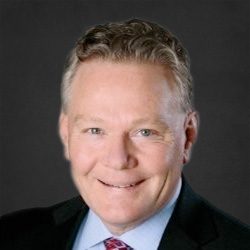 John Rosing, MHA, FACHE
Senior Vice President
262-242-3631
888-742-4621 ext.702
John R. Rosing joined Patton Healthcare Consulting, Inc, as Vice President and Principal in 2008. Previously, he was Practice Director of Accreditation and Regulatory Services and Senior Consultant for 11 years at The Greeley Company, a consulting firm and subsidiary of HCPro, Inc.
In his career John has consulted, presented, and authored on a wide range of healthcare management issues and topics including sustaining compliance with Joint Commission accreditation standards, meeting CMS Conditions of Participation, improving patient safety and quality, improving clinical documentation design and function (both electronic and paper,) medical staff structure and function redesign, medical staff credentialing and privileging, medical staff leadership development, bylaws development, medication management processes, staff competency assessment, and allied health practitioner credentialing and privileging.Prior to his work with The Greeley Company, he served for over 17 years in hospital management including holding positions as vice president at St. Michael Hospital in Milwaukee, Wisconsin; vice president of medical affairs for Delnor Community Hospital in Geneva, Illinois; and associate administrator for St. Francis Medical Center in La Crosse, Wisconsin. John holds a masters degree in hospital and healthcare administration from Xavier University. He is a fellow at the American College of Healthcare Executives.