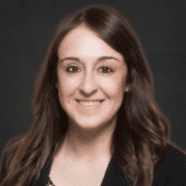 Christi Chavez
Director of Operations
888-742-4621 ext. 705
Christi Chavez joined Patton Healthcare Consulting in 2019 as Director of Operations. She brings nearly fifteen years of healthcare, Joint Commission and CMS accreditation and regulatory readiness experience.
Ms. Chavez served as the Accreditation Manager for Rush University Medical Center in Chicago for over four years. In that role she was responsible for Joint Commission and CMS regulatory compliance, readiness rounds, and working with process owners to ensure patient safety and compliance were achieved. In addition to directing the organizations survey readiness team activities she organized mock patient and system tracers, developed tools for the same, and was the primary resource for teaching accreditation related topics at all levels of the organization.
In addition to her hospital experience, Ms. Chavez held a project manager role for more than seven years with Access Community Health Network. She was responsible for monitoring regulatory compliance, managing policy workflows, and educating on clinical policy and compliance criteria. In her most recent role at Access, she served as the Program Manager of Policy Review and Compliance.
Mrs. Chavez received her Bachelor of Healthcare Administration degree from Texas State University, and her MBA from Dallas Baptist University.