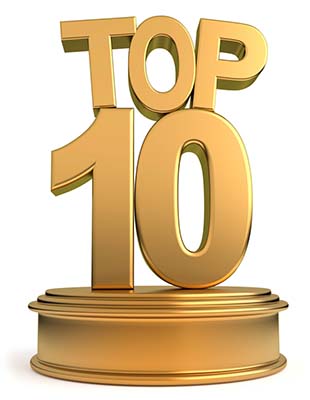 Despite the pandemic and the year we thought would never end, we're already halfway through 2021! And recently The Joint Commission Top 10 findings for 2020 were published, which you are going to find interesting!
Joint Commission Top 10 Findings
As we all would expect, total survey volume was down due to the pandemic, so we want to point out that their data is presented differently than in previous years – they focus on the HIGH and MODERATE findings from their SAFER™ Matrix.
Therefore, a low risk and widespread issue that could be possibly scored in 80% of the organizations surveyed will NOT display in this data.
Joint Commission Top 10 Findings From 2020
NPSG.15.01.01, EP 1 (requires the suicide risk assessment of the physical environment)
IC.02.02.01, EP 2 (establishes requirements for high level disinfection and sterilization)
IC.02.01.01, EP 1 (a very basic requirement to implement your infection prevention practices)
MM.06.01.01, EP 3 (establishes requirements for medication administration and the necessary staff verifications prior to administration; titration issues are now scored here)
EC.02.05.01, EP 15 (deals with air pressure relationships in critical spaces such as operating rooms, sterile compounding, or central sterile supply areas)
EC.02.06.01, EP 1 (another "catch all" EP where just about any defect in the environment from torn furniture to suicide hazards have been scored)
EC.02.02.01, EP 5 (requires the organization to minimize risks associated with hazardous chemicals)
NPSG.15.01.01, EP 5 (one of the new requirements added a couple of years ago which requires adherence to written policies and procedures in the care of patients at risk for suicide)
NPSG.15.01.01, EP 4 (requires documentation of the overall risk for suicide and the plan to mitigate that risk)
IC.02.02.01, EP 4 (establishes infection prevention requirements for safe storage of medical equipment, devices, and supplies)
Patton Healthcare Consulting
View our May issue of the Patton Post for further detail on each above EP or contact us for further clarification!